Green Effort: South Korea's SK extracts oil from plastic waste
Green Effort: South Korea's SK extracts oil from plastic waste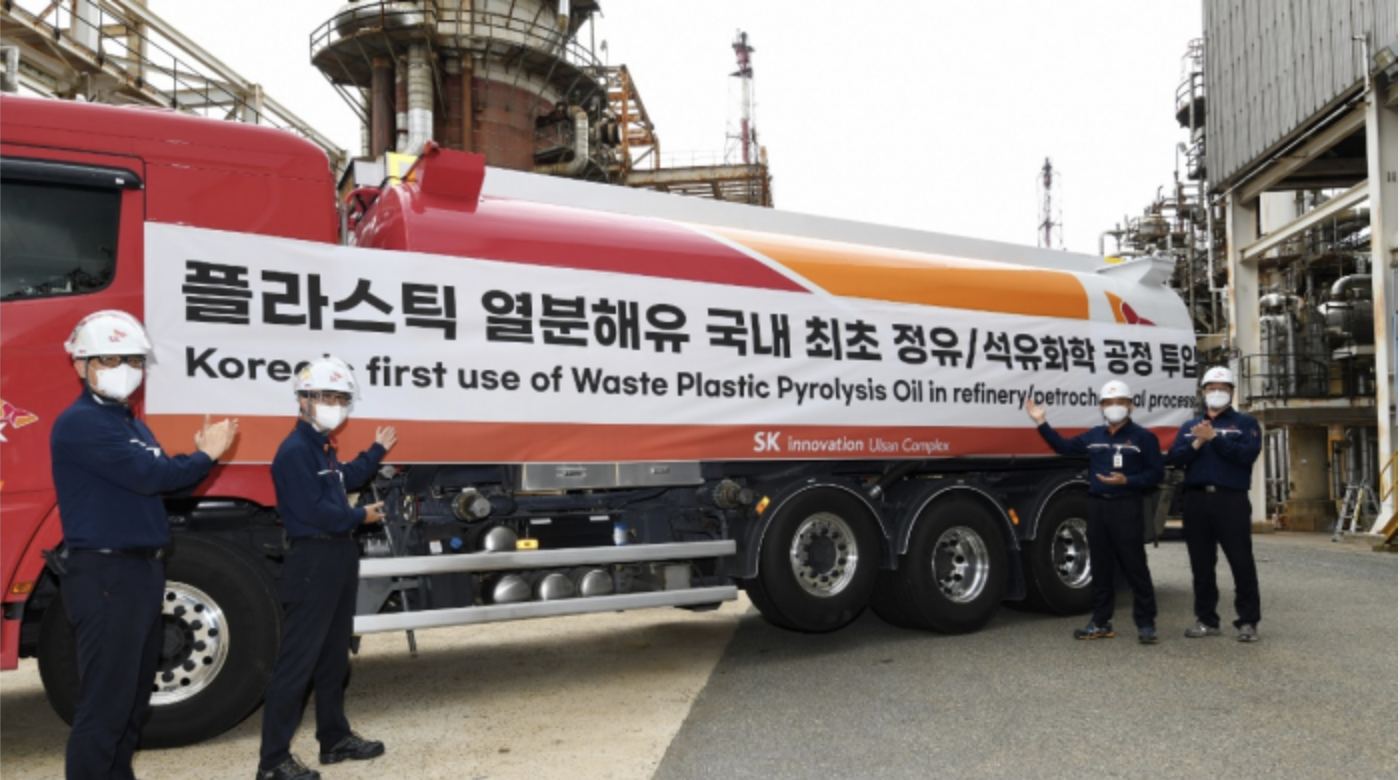 South Korea conglomerate – SK Group has become the first producer to extract oil from plastic waste, which then is used as a feedstock of oil refining and petrochemical processes, according to The Korea Economic Daily.
It is reported that starting 28 September 2021, SK Geo Centric has started to supply pyrolysis oil to its parent company – SK Innovation Co.'s refineries and petrochemical plants in the Ulsan complex.
Pyrolysis oil is extracted from the thermal decomposition of plastic waste. SK Geo has developed a post-processing technology to remove impurities such as chlorine from the oil, making it safe to be used by downstream plants.
Earlier this year, SK Geo joined with US waste recycling company – Brightmark LLC to set up a plastic waste thermal decomposition plant in Ulsan, which will be able to process 200,000 tons/year of used plastic when comes online in 2024. The company laid out expansion plans to increase the capacity to 900,000 tons/year of plastic waste by 2025, and 2.5 million tons/year by 2027.
**Image adapted from The Korea Economic Daily