Welcome to Meet @ CommoPlast: Meeting - Learning - Sharing Event
This August, CommoPlast gathers players across Vietnam to its economic capital – Ho Chi Minh City to share knowledge on the digitalisation of the plastics manufacturing sector.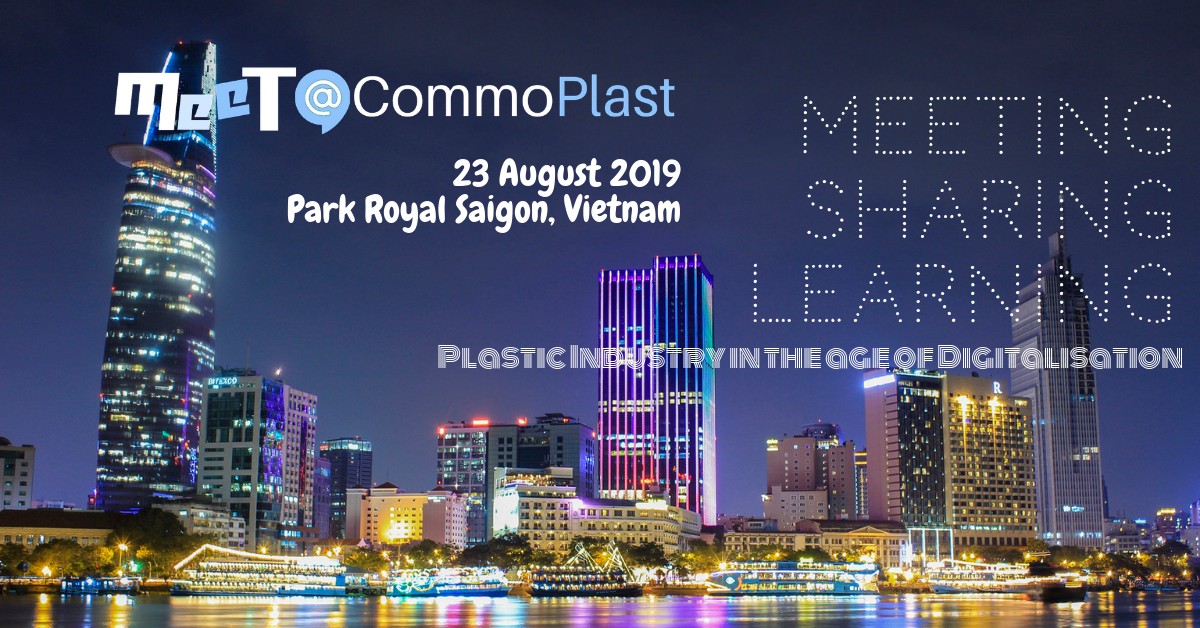 Pasar polyolefin Vietnam merupakan salah satu pasar paling cepat berkembang di Asia Tenggara dengan konsumsi PE mencapai sekitar 1,8 juta ton di tahun 2018 dan PP sebesar 1,5 juta ton. Meski mendapat tantangan, sektor polyolefin Vietnam memiliki potensi besar untuk tumbuh di waktu dekat, terutama ada bantuan dari teknologi.
Agustus ini, CommoPlast mengumpulkan pemain di seluruh Vietnam ke ibukota ekonominya - Kota Ho Chi Minh dan berbagi pengetahuan cara memanfaatkan teknologi untuk meningkatkan efisiensi produksi guna mempertahankan keunggulan harga di pasar yang sangat kompetitif.
Agenda
Date

23 August 2019

Venue

Park Royal Saigon Hotel.

309B-311 Nguyen Van Troi, Ward 1, Tan Binh District, Ho Chi Minh.

Conference

3.30PM - 04.00PM

Registration

4.00PM - 4.15PM

Opening Speech

4.15PM - 5.00PM

"Games of Provocation" H2-2019 Outlook

Speaker: CommoPlast

5.00PM - 5.40PM

Technology and Production Efficiency with Digitalization.

Speaker: Mr Callum Chen, CEO of LH Plus Sdn Bhd Malaysia

5.40PM - 9.00PM

Closing and Networking Dinner