UPDATE: India withheld blanket ban on single-use plastics products
Instead of imposing new regulations, the Indian government decided to continue enforcing the existing rules.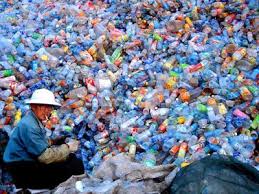 Pejabat India pada 2 Oktober 2019 mengumumkan negara itu menunda pelarangan produk plastik sekali pakai, karena pelarangan itu terlalu mengganggu industri di tengah melambatnya ekonomi global.
Pemerintah sedang mendiskusikan cara-cara melarang enam jenis barang plastik tambahan termasuk kantong plastik, gelas, piring, botol kecil, sedotan dan beberapa jenis sachet.
Tapi bukannya memaksa peraturan baru, pemerintah India menegakkan aturan yang sudah ada terhadap "menyimpan, membuat dan menggunakan beberapa produk plastik sekali pakai seperti kantong plastik dan Styrofoam."