Indonesia's Pertamina unexpectedly shutdown PP plant on upstream issues
Due to the technical difficulties, the producer has to reduce the contract allocation to local buyers, said a local distributor.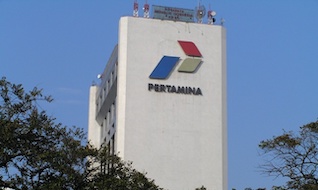 Menurut sumber di pasar, PT (Persero) Pertamina terpaksa menghentikan unit PP-nya di Plaju Sumatera Selatan, Indonesia off-line di akhir pekan lalu akibat masalah teknis tidak diketahui pada unit RFCC upstream sehingga menyebabkan gangguan pada pasokan propylene.
Diperkirakan line PP akan tetap berhenti selama sekitar 12 hari.
Unit RFCC menghasilkan 45.000 ton propylene/tahun sementara plant PP juga berkapasitas 45.000 ton/tahun.
"Akibat kesulitan teknis ini, produsen harus mengurangi alokasi pembeli kontrak di lokal. Ini mungkin akan mendukung tren penguatan saat ini hingga Juli," tambah seorang distributor.