China Morning Snapshot – 14 September 2021
Chinese buyers are holding a conservative stance and prefer to buy hand-to-mouth basis, especially among woven bag manufacturers due to the squeezed profit margins.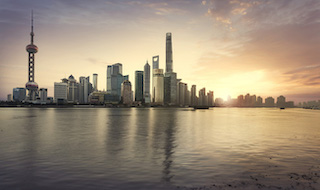 Kontrak pengiriman Januari bertahan di zona positif pada sesi pagi hari ini, meskipun jumlah kenaikan hanya minor.
14 September 2021

Prices in CNY

USD Equivalent

Changes in CNY

Changes in USD

Combined and reported by CommoPlast

Dalian Commodity Exchange (Mid-day closing)

PP 2201

CNY 8652

USD 1187

+CNY 63

+USD 10

LLDPE 2201

CNY 8605

USD 1181

+CNY 35

+USD 5

Spot Domestic Prices (EXW China, Cash equivalent)

PPH (East China)

CNY 8600-8650

USD 1180-1187

+CNY 50

+USD 8

LLDPE (North China)

CNY 8500-8600

USD 1166-1180

-CNY 50

-USD 8

**All USD equivalent prices are exclusive of 13% VAT
Dibandingkan kemarin, inventory lokal turun 25.000 ton ke 770.000 ton per 14 September 2021.
Sentimen perdagangan biasa saja meskipun Bursa Komoditas Dalian mempertahankan tren bullish. Pembeli China bersikap konservatif dan memilih untuk membeli hand-to-mouth, terutama di kalangan manufaktur karung plastik karena laba keuntungan yang tipis.
"Banyak pelnggan yang meminta penawaran tetapi hanya mengecek pergerakan pasar. Jumlah deal tidak banyak. Jika seperti ini, mungkin kami tidak bisa mencapai target penjualan sebelum liburan dimulai," kata trader yang mengekspresikan kekhawatirannya.