China Morning Snapshot – 14 September 2021
Chinese buyers are holding a conservative stance and prefer to buy hand-to-mouth basis, especially among woven bag manufacturers due to the squeezed profit margins.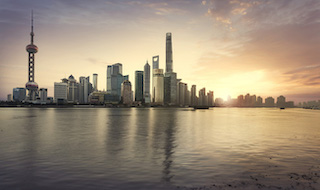 14 Tháng 09 Năm 2021
Tổng hợp thị trường Trung Quốc – Phiên sáng ngày 14 tháng 09 năm 2021
Phần lớn các hợp đồng tháng 01 năm 2021 trên sàn tương lai Đại Liên bắt đầu phiên giao dịch sáng nay với mức tăng xanh tích cực, tuy nhiên các mức tăng chỉ giữ ở mức khiêm tốn.
Chi tiết phiên giao dịch và các thay đổi trình bày trong bảng sau:
14 September 2021

Prices in CNY

USD Equivalent

Changes in CNY

Changes in USD

Combined and reported by CommoPlast

Dalian Commodity Exchange (Mid-day closing)

PP 2201

CNY 8652

USD 1187

+CNY 63

+USD 10

LLDPE 2201

CNY 8605

USD 1181

+CNY 35

+USD 5

Spot Domestic Prices (EXW China, Cash equivalent)

PPH (East China)

CNY 8600-8650

USD 1180-1187

+CNY 50

+USD 8

LLDPE (North China)

CNY 8500-8600

USD 1166-1180

-CNY 50

-USD 8

**All USD equivalent prices are exclusive of 13% VAT
So với phiên làm việc trước đó, tổng lượng hàng nội địa giảm 25,000 tấn xuống mức xấp xỉ 770,000 tấn trong ngày 14 tháng 09 năm 2021.
Không khí giao dịch chỉ duy trì tại mức trung bình dù rằng sàn tương lai Đại Liên tiếp tục mở rộng xu hướng tăng giá. Khách mua Trung Quốc giữ tâm lý thận trọng và chỉ ưu tiên bổ sung hàng sản xuất trước mắt, đặc biệt từ các kênh sản xuất túi dệt do mức lợi nhuận ngày càng siết chặt.
"Nhiều khách mua yêu cầu các mức giảm giá, tuy nhiên chỉ để kiểm tra thị trường. Số lượng giao dịch không nhiều. Với đà này, chúng tôi có thể sẽ không đạt đủ doanh số trước kì nghỉ lễ," một kênh thương mại bày tỏ sự quan ngại.