[FREE] China Morning Snapshot – 24 September 2021
Trading sentiment appears less heavy on the final day of the week after the Jiangsu municipal government signals less 'harsh' policies in energy consumption controls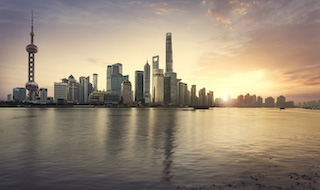 Dalian Commodity Exchange continues to rise on the final trading day of the week thanks to the support from the surging crude oil market. Besides, traders remain bullish about the market outlook as supply has not improved.
Details on the spot and futures prices are shown in the following table:
24 September 2021

Prices in CNY

USD Equivalent

Changes in CNY

Changes in USD

Combined and reported by CommoPlast

Dalian Commodity Exchange (Mid-day closing)

PP 2201

CNY 9303

USD 1274

+CNY 144

+USD 22

LLDPE 2201

CNY 8910

USD 1221

+CNY 45

+USD 7

Spot Domestic Prices (EXW China, Cash equivalent)

PPH (East China)

CNY 9050-9200

USD 1240-1260

+CNY150-200

+USD 23-31

LLDPE (North China)

CNY 8900-9000

USD 1219-1233

+CNY 100

+USD 15

**All USD equivalent prices are exclusive of 13% VAT
On the previous trading day, total stocks at Sinopec and CNPC's warehouses digested 40,000 tons to 760,000 tons as of 24 September 2021.
Trading sentiment appears less heavy on the final day of the week after the Jiangsu municipal government signals less 'harsh' policies in energy consumption controls, prompting expectations that manufacturers in the area might be able to restart operations soon.
"However, the government started to warn against speculations on futures and stock market, causing traders to withdraw their position. A correction on the futures market could cause domino effects in the spot market, too. However, we believed that buyers would be more willing to make replenishment if prices come down," a trader added.