[FREE] China Morning Snapshot – 24 September 2021
Trading sentiment appears less heavy on the final day of the week after the Jiangsu municipal government signals less 'harsh' policies in energy consumption controls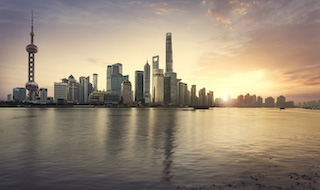 Dalian Commodity Exchange naik di hari terakhir minggu ini karena dukungan dari pasar minyak mentah yang naik. Selain itu trader tetap optimis dengan prospek pasar sebab pasokan belum membaik.
Detail harga spot dan future bisa dilihat tabel berikut:
24 September 2021

Prices in CNY

USD Equivalent

Changes in CNY

Changes in USD

Combined and reported by CommoPlast

Dalian Commodity Exchange (Mid-day closing)

PP 2201

CNY 9303

USD 1274

+CNY 144

+USD 22

LLDPE 2201

CNY 8910

USD 1221

+CNY 45

+USD 7

Spot Domestic Prices (EXW China, Cash equivalent)

PPH (East China)

CNY 9050-9200

USD 1240-1260

+CNY150-200

+USD 23-31

LLDPE (North China)

CNY 8900-9000

USD 1219-1233

+CNY 100

+USD 15

**All USD equivalent prices are exclusive of 13% VAT
Di kemarin hari, total stok di gudang Sinopec dan CNPC berkurang 40.000 ton menjadi 760.000 ton per 24 September 2021.
Sentimen dagang terlihat kurang kuat di hari terakhir minggu ini setelah pemerintah kota Jiangsu memberi sinyal kebijakan yang kurang 'keras' dalam kontrol konsumsi energi, membuat perkiraan manufaktur di daerah itu mungkin bisa segera memulai kembali produksi.
"Tapi pemerintah mulai memperingatkan spekulasi di pasar future dan saham, yang menyebabkan para trader menarik posisi mereka. Koreksi di pasar future juga bisa menimbulkan efek domino di pasar spot. Tapi kami percaya pembeli akan lebih bersedia melakukan pengisian bahan ulang jika harga turun," tambah seorang trader.