Saudi's SEPC to shut cracker and PE plant for maintenance in May
SEPC is a joint venture between Tasnee, Sahara Petrochemical Company, and LyondellBasell.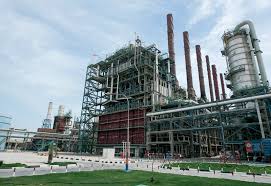 Menurut sumber pasar, Saudi Ethylene and Polyethylene Company (SEPC) - anak perusahaan Tasnee, berencana untuk shutdown maintenance rutin pada Mei 2021.
Plant ini terdiri dari cracker yang menghasilkan 1 juta ton/tahun ethylene dan 285.000 ton/tahun propylene, 400.000 ton/tahun HDPE, dan 400.000 ton/tahun plant LDPE, yang semuanya akan offline pada 23 Mei 2021 selama 27 hari.
SEPC adalah perusahaan kerjasama antara Tasnee Sahara Petrochemical Company, dan LyondellBasell.