UPDATE: South Korea's Ulsan Polypropylene started marketing cargoes from new plant
The plant uses Spheripol PP technology licensed by LyondellBasell and receives propylene feeds from the nearby SK Advanced's PDH plant.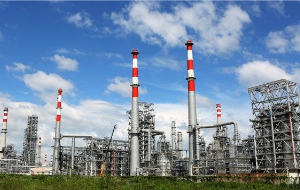 Dilaporkan bahwa Ulsan Polypropylene (UPP) - perusahaan kerjasama antara PolyMirae Company Ltd dan SK Advanced, telah mulai memasarkan kargo PP dari plant barunya di Ulsan, Korea Selatan.
Selama seminggu terakhir, UPP telah menawarkan PP homo yarn dan injeksi ke Vietnam dengan harga $ 1240/ton istilah CIF - terendah untuk asal bebas bea masuk saat ini.
Plant ini menggunakan teknologi Spheripol PP dengan lisensi dari LyondellBasell dan menerima pasokan propylene dari plant PDH SK Advanced di lokasi yang sama. Unit PP memiliki kapasitas produksi 400.000 ton/tahun.
PolyMirae adalah perusahaan kerjasama antara LyondellBasell (50%) dan Daelim (50%), saat ini mengoperasikan 4 line produksi PP Spheripol di Yeosu dengan total kapasitas 700.000 ton/tahun.
SK Advanced adalah perusahaan kerjasama antara SK Gas, Advanced Petrochemical Company, dan Petrochemical Industries Company, yang mengoperasikan plant PDH 600.000 ton/tahun di Ulsan.